Education policy punjab : What's wrong with teachers ?
Nowadays the education policy in Punjab has become so useless that it has become a matter of concern. Professors and teachers of almost every government college of Punjab are sitting on strike at this time .This cause a very bad effect on education of the students. This strike has been going on continuously for almost three weeks, and for these three weeks the studies in the college are completely closed.
The demand of the teachers is to implement the 7th pay scale in Punjab colleges also. Due to all these circumstances, the students have demand for online examinations. So the students are also continuously on strike.
Reasons why students are gone on strike and what are their demands.
There is a lot of anger among the students of Punjab about the education policy of Punjab this year, due to which they have to take steps like a strike. Along with this, the new variant of Corona is also spreading very fast, keeping in view that type of pandemic students again want to take online Examinations. Along with this, students have some other reasons as well, due to which they have given importance to the demand for conducting online exams this time.
Students say that due to the corona epidemic, education policy imposed on them due to this Studying has become a burden. Students are saying that exams which are going to be held in January are too early. Students used to say that in this semester they has been studied for only 2 to 3 months and along with that, the examination has been announced to be taken on after 4th month of studying .
Teachers on strike since last three weeks
After all that the teachers too have been on strike for the last three weeks, Due to which the student doesn't studied properly this month. The only thing that the students want to say is that doing teachers' strikes immediately before the exams, which are going to be held as soon as possible ,is just playing with the futures of student's lives.
Due to all these reasons, students have gone on strike and demanded online examinations. Along with this, the students also said that after doing such studies, if there is an offline examination, then the possibility of getting the supply and compartment of the children is sure, the fee to get rid of the compartment costs about Rs. 1100. Due to all these reasons, the students have demanded online examinations.
Steps taken by Colleges & Administration
On seeing this type of situation P.U (Punjab university) has decided to take the examinations online. Whereas Punjab's second university G.N.D.U has not taken any of these types of decisions .They just passed the order to take the examination in offline mode .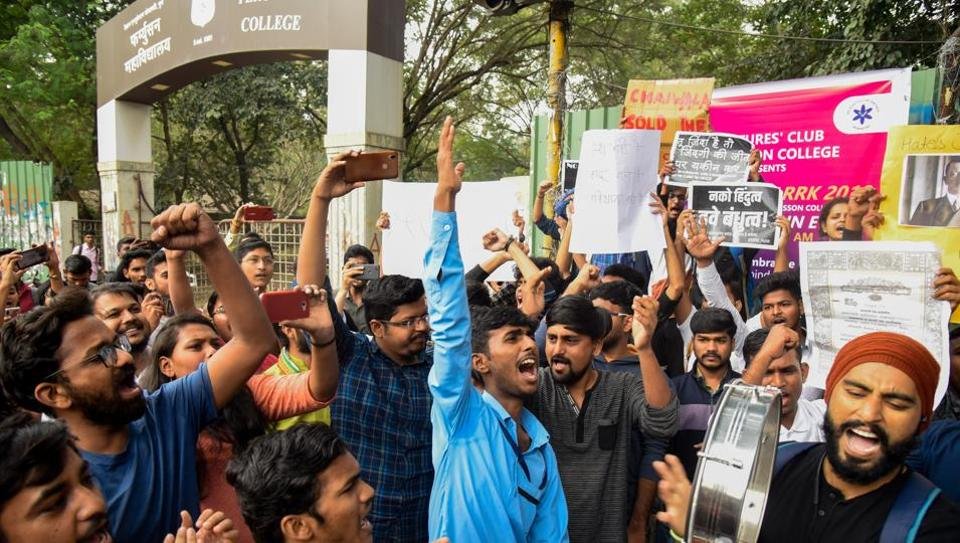 What's wrong with GNDU ?
But, the main thing is that the teachers who are on strike mostly belong to G.N.D.U University .So online mode examination should be held in the colleges affiliated to G.N.D.U universities. But there is not any step taken against it .On the other side P.T.U is going to take the examination in online mode in colleges affiliated to them .So why is it not happening in G.N.D.U Colleges?
Today a news has been displayed of the G.N.D.U examination ,this contain a news that the examination of odd semester is going to be held in the first week of January .students has very few days left for preparation .the strikes held by teachers has a great impact on the results of students. there should be only thing to take the exams online or the examination date should be expanded by February .
So the students get some relief .also the matter of strike should be resolved of teachers ,so they start teaching again to the students and make preparation of the final exams .the news of examination from first week of January is not confirmed .because on the official site of G.N.D.U ,there is not any such kind of information updated .but according to the situation students just wants that the exams should be postponed till February ,and this could be the justice for the students .
`