BGT Contestants For Episode 1
Lights, camera, action! The wait is finally over as Britain's Got Talent is back for another exhilarating season. For 15 years, the show has captured the hearts of audiences worldwide with its incredible array of talent. From the mesmerizing dance moves of Diversity to the unforgettable vocals of Susan Boyle, the show has given a platform to some of the best entertainment acts in the world.
Table of Contents
Now, the stage is set for a new wave of talent to take over, as contestants from London and Manchester showcase their skills in front of a star-studded panel of judges. With surprises, thrills, and unforgettable moments in store, the new season promises to be the most captivating one yet. So get ready to be amazed, as Britain's Got Talent returns to our screens tonight!
BGT Contestants Season 16
Who will be in Judging Panel – Changes in the Judging panel this year?
The new season of Britain's Got Talent is here, and there's been a change in the judges' panel. The Italian choreographer and dancer, Bruno Tonioli, will be replacing David Williams. But don't worry, we'll still have Simon Cowell, Alesha Dixon, and Amanda Holden to give their expert opinions on the performances.
The beloved hosts, Ant McPartlin and Dec Donnelly, are also returning to the show. They know how to entertain with their body language and words, and we're excited to see what they have in store for us this year! So get ready for a lot of fun and talent as Britain's Got Talent 2023 begins.
| | |
| --- | --- |
| 1 | Bruno Tonioli |
| 2 | Simon Cowell |
| 3 | Alesha Dixon |
| 4 | Amanda Holden |
Britain's Got Talent Judges for Season 16
Britain's Got Talent Contestants 2023 – Those we know so far
Ichikawa Koikuchi
The Japanese performer identifies himself as a 'fartist' and proudly proclaims his ability to fart at will, which he claims to be his one and only special skill. With decades of experience in the entertainment industry, the 42-year-old showcases his farting talents on social media platforms such as Instagram, where he has a small following of 500, and on his YouTube channel.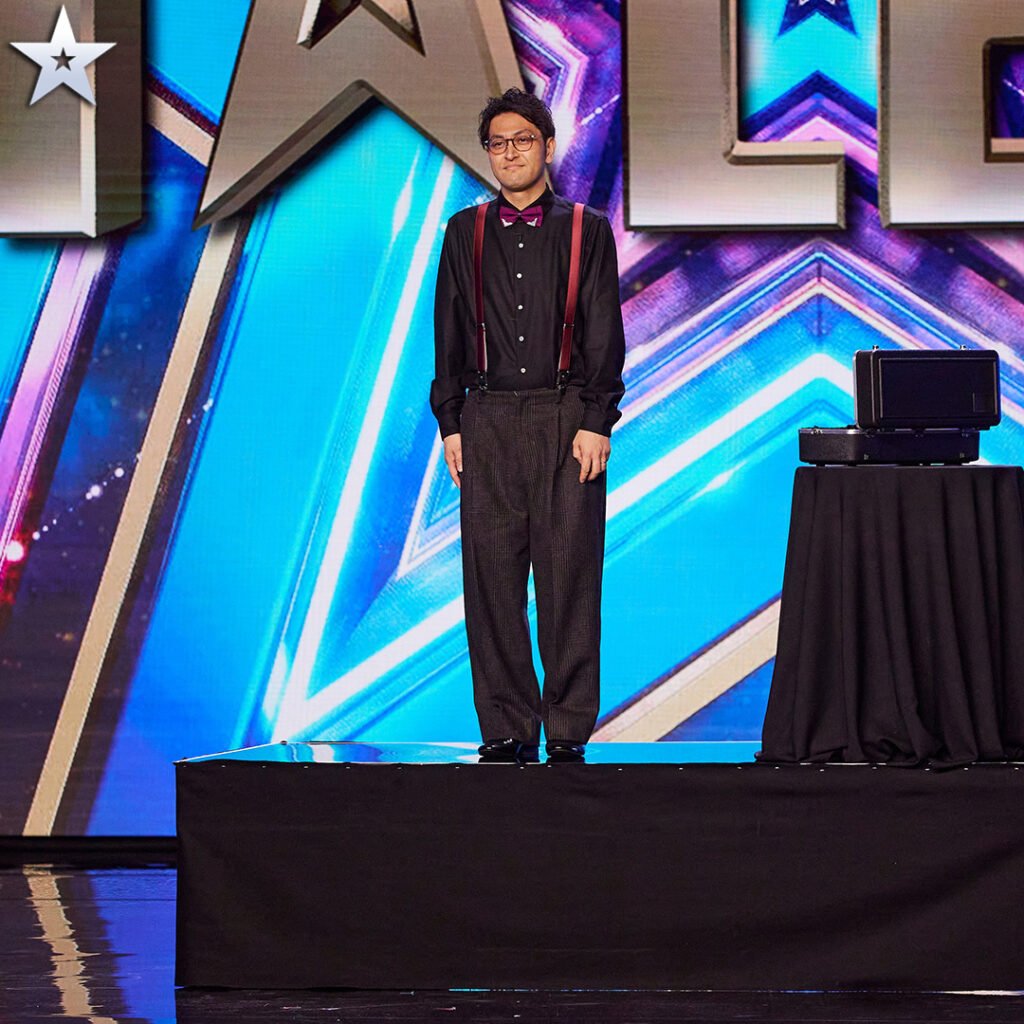 Cillian O'Connor
Cillian O'Connor, the 13-year-old Meath magician, has made a remarkable impact on Britain's Got Talent with his mesmerizing illusions, showmanship, and empowering message. Despite his autism and dyspraxia, Cillian's performance earned him a standing ovation from the audience and four "yeses" from the judges, including Simon Cowell.
In addition to his talents, Cillian's personal story touched millions of viewers and showed them that autism is not a disability, but rather an ability. Cillian's journey on BGT may be coming to an end, but his magical performance will undoubtedly inspire many and leave a lasting impression on the show's fans.
Parkour Collective
The Parkour Collective, a trio of free runners consisting of Ed, George, and Travis. During their audition, the trio performed an incredible parkour routine, which involved jumping across buildings, up stairs, and sliding down poles while 'Rockerfeller Skank' by Fatboy Slim played in the background. They then went on to perform a parkour routine on a set of apparatus to 'High Hopes' by Panic! At The Disco on stage at The Lowry Theatre.
The judges were highly impressed, with Simon describing them as 'The boyband of freerunning', and Bruno comparing them to 'Watching three Spider-Men'. The trio advanced to the next round and continue to showcase their freerunning skills in the competition.
Mikko Rautiainen
Mikko Rautiainen, a 43-year-old Finnish musician, appeared on Series 16 of Britain's Got Talent with a unique talent – playing the recorder with his nostril. He performed covers of popular songs like 'Crazy in Love' and 'Sweet Caroline', but faced mixed reactions from the judges. Alesha was intrigued but Bruno accidentally buzzed him, and it's unclear if he advanced to the next round. Mikko's goal for the future was to have his own Las Vegas show.
The Big Sing
Darth Vader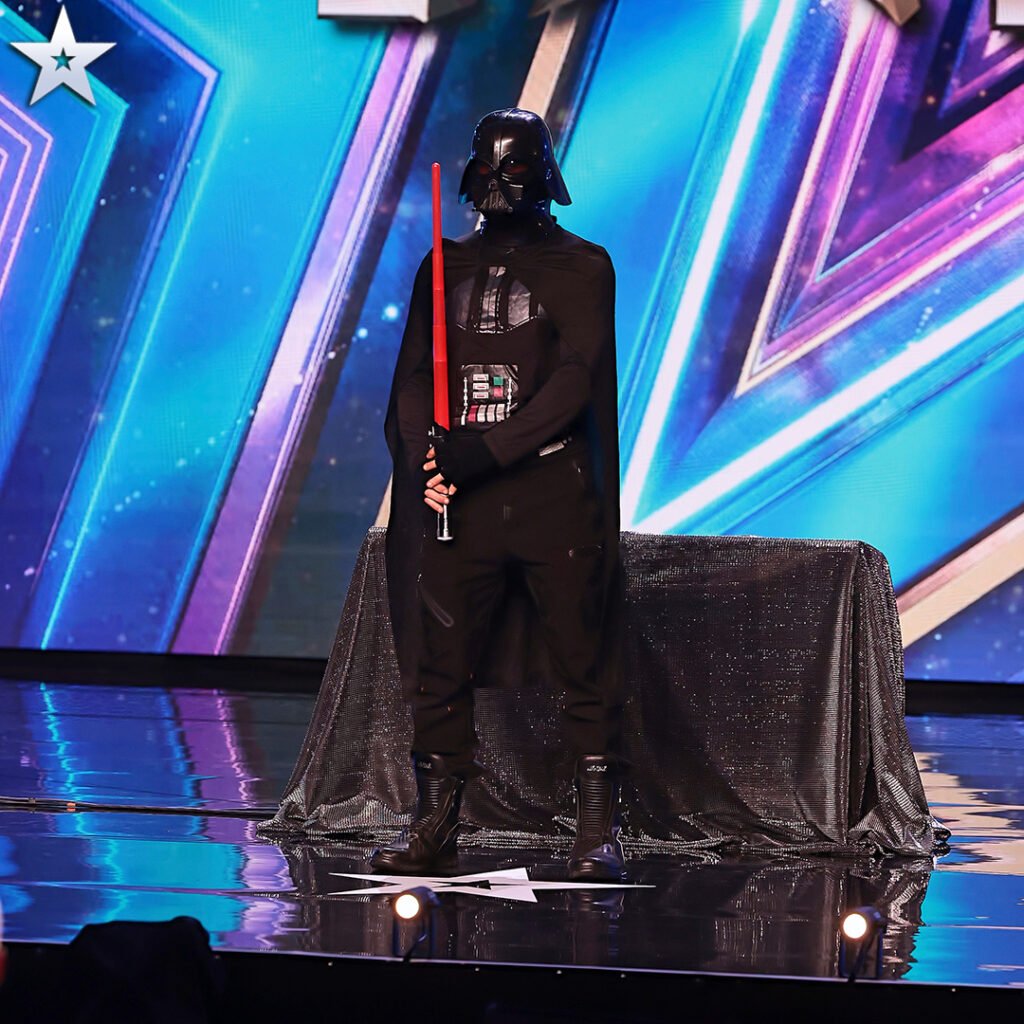 Ghetto Kids
Amy Lou
Who will be Hosting Britain's Got Talent this year?
Ant McPartlin and Dec Donnelly will host Britain's Got Talent 2023.