Who Won Hunted Australia 2023?
Starting in 2022, Hunted Australia has already aired two successful seasons so far. The very first season premiered on Network 10 on 17 July 2022 and the second season which premiered on 17th July 2023 has already ended. Yes, the final episode of this reality series is over and the winners are already declared. The Finale of the show premiered on 7th August 2023, 7:30 PM ACT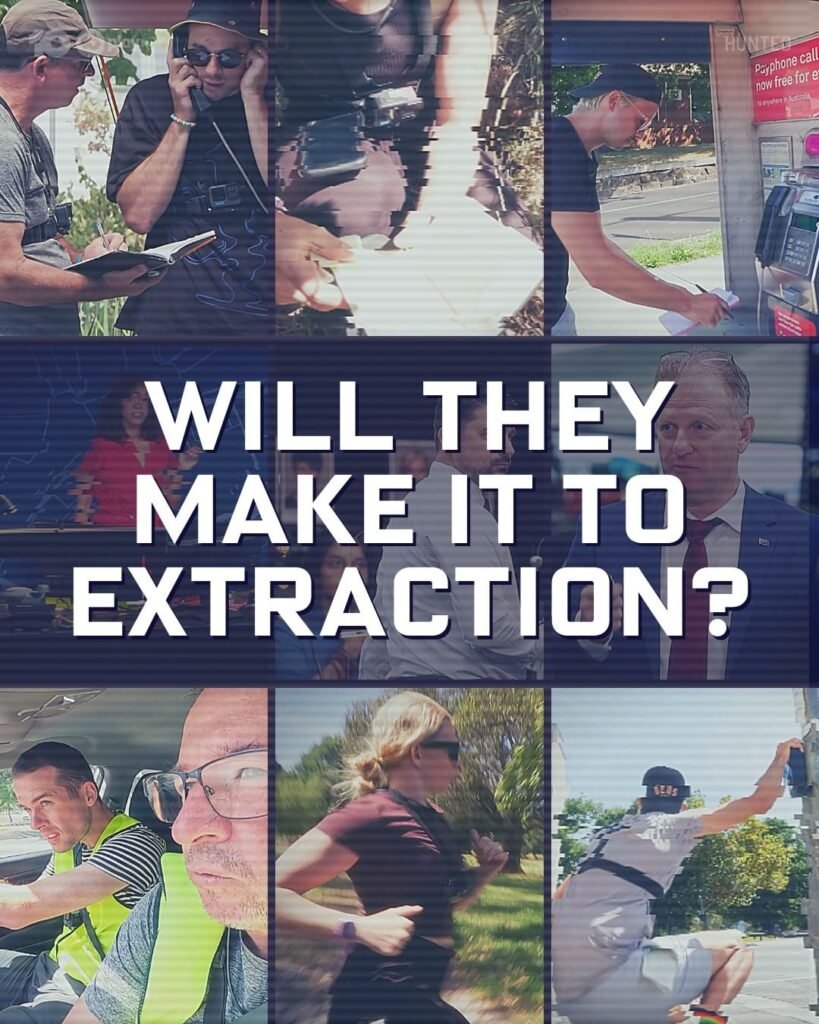 Holly and Jimi are the winners of Hunted Australia's second season. 20 contestants were chosen and had begun their journey on the second season of the show. After nearly airing for a month Hunted Australia season 2 got its final couple.
Hunted Australia Finalists
The last and final episode of Hunted Australia season 2 was a nail-biting one. All the four finalists were highly competitive with each other. The four finalists were Tharren Hutchinson and Jordan Hutchinson and James "Jimi" Love and Holly Colvin.
Tharren Hutchinson and Jordan Hutchinson are father and son. On the other hand, James Love and Holly Colvin are friends/couples. 
All four contestants were doing really well until the last 27 hours. But, unfortunately, the father and son duo was caught on Day number 21 and the other group was declared the winner of the second season.
Read More : How to apply for Hunted Season 3 Auditions?
Hunted Australia Finale
In the last hours, to receive extraction all the four contestants had to make a phone call which they knew would alert Hunters. Holly made a bond with Jasmine (stranger), who had lent her phone for an extraction call. It revealed that the extraction was at 2:30 PM at Melbourne Cricket Ground.
Holly luckily, received a lift to Melbourne with Rob who also provided her refuge for the night. On the other hand, Jimi used random payphone but unfortunately, Hunters were alerted. But, Jimi being smart managed to find accommodation near MCG for the last night of the run.
Tharren and Jordan borrowed a stranger's car and drove outside the city to make an extraction call using a payphone. Then both of them went to Ben's house for the final night. But, Hunter soon found their location through CCTV footage and immediately launched a social media campaign to seek help from the public to capture Tharren and Jordan. Unfortunately, both of them were captured by Hunters.
As the chopper was making a land, Team Charlie was distracted by the capture, it opened the opportunity for Holly and Jimi to make a run to the chopper. Jimi reached the chopper and became emotional immediately. Hunter Kim spotted Holly entering MCG and chased her.
It was difficult for Holly but, she slipped through a gate sprinted to the chopper and joined Jimi. Finally, these two became the most successful fugitives in the second season of Hunter Australia.
Hunted Australia Prize Money for Season 2
The prize money for Hunted Australia is $100,000.