Who Is Putri Ariani?
Putri Ariani AGT : is an Indonesian singer as well as a songwriter. This young talent has proved that there is no boundaries for showing talent to the world even if someone has got some kind of disability.
Born in Dec 2005, the 17-year-old youngster hails from Indonesia and is recently making the headlines all over the United States as she recently received the Golden Buzzer from judge Simon among the contestants of America's Got Talent.
| Name | Putri Ariani |
| --- | --- |
| Hometown | Indonesia |
| Born | December 31, 2005 |
| Age | 17 |
| Profession | Singer and Songwriter |
| Achievement | – Golden Buzzer in AGT |
| | – Winner of Indonesia's Got Talent in 2014 |
Putri Ariani (AGT) Bio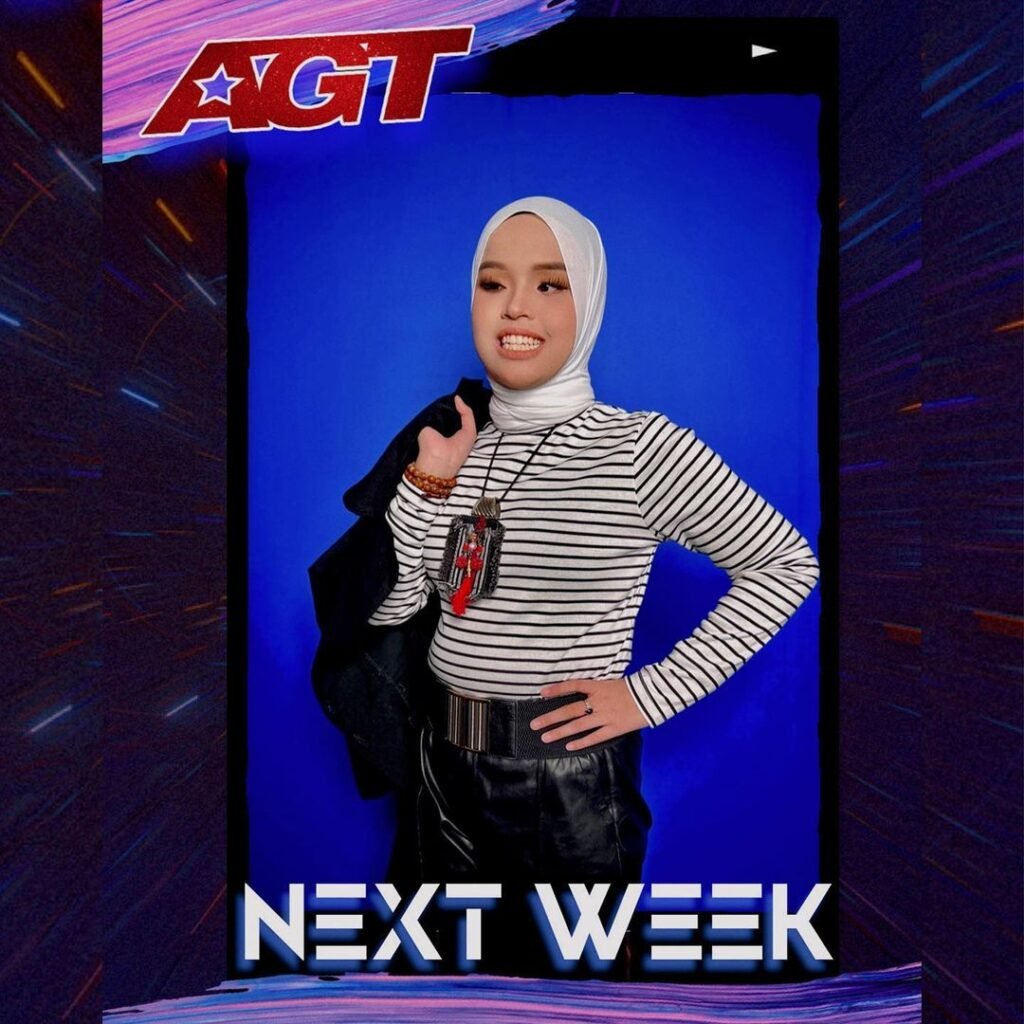 Table of Contents
It is not just a Golden Buzzer that she has won but has created a great impact on people making them believe that hard work and dedication always pays off. Let us know more about the singer in detail.
Who Is Putri Ariani (AGT): The Blind Singer Who Got The Golden Buzzer
Putri has been passionate about music ever since she was a little kid. Let us know about her journey in America's Got Talent and how she is currently making news all across the globe. The 17-year-old always dreamt to be on such a big platform like America's Got Talent ever since she was little.
The nervous kid introduced herself as a singer and was going to perform the piano as well during her previous performance.
However, Putri Ariani's journey as a singer in AGT has been full of ups and downs because people only see her as a blind person and not as a singer or a performer. The youngster always had the support of her parents and both of them seemed to be quite responsible for getting her the best singing experience on the platform. Sofia had a little chat with the Indonesian youngster before she began her performance.
Putri Ariani Golden Buzzer Performance On AGT
Putri Ariani's agt performance started soon after she had a little chat with judge Sofia. The singer presented herself in front of the crowd. She seemed to be a little nervous but soon grabbed her moment. She sang one of her original song named 'Sorry Seems to Be the Hardest Word.
Soon the audience started cheering and applauding for her as her voice was impressive and beautiful at the same time. Simon Cowell was so impressed with her performance that he personally went to the stage not just to say how amazing she was to her father who stood beside her after her first song but also requested to sing another song for him and as well as the audience.
Putri Ariani was down for another song immediately when Simon requested for it and she was happy to sing again. Now, this time it was a song that was special for Simon as she mentioned before she started singing. Within a couple of minutes she had finally finished her second song and it was obvious that she would be receiving a standing ovation from the crowd including all four judges.
Tears rolled down her eyes as she stood there in the middle of the stage when she realized that everyone had truly enjoyed her magical performance. In the end, Simon could no longer hold himself into pressing the Golden Buzzer button.
Putri Ariani Performance in Qulifiers
Ariani shook everyone when she had first auditioned and even during her performance in the qualifiers round was able to do the same thing. She stunned everyone with the song, 'I Still Haven't Found What I'm Looking For' by U2. her magical voice became godly in this episode as she gave her own music on the piano. She deserved to be selected for the next stage.
About Putri Ariani
| | |
| --- | --- |
| Name | Putri Ariani |
| Hometown | Indonesia |
| Born | 31st Dec 2005 |
| Age | 17 |
| Profession | Singer and Songwriter |
| Achievement | Golden Buzzer In AGT, Won Indonesia Got Talent in 2014 |
Putri Ariani AGT
Inspiring Story of Putri Ariani (AGT)
Putri Ariani might be making the headlines currently but most people do not know the struggle she faced at the initial stages. Being visually impaired is one of the biggest challenges that she has been facing since her birth. Before making her debut in America's Got Talent she have worked on several projects as a part of her musical career.
She won Indonesia's Got Talent back in the year 2014 which was a major accomplishment in her singing career. The youngster has released several of her original song albums which proved to be commercial success as well.
The singles that she released along with her original music have been charted on the radio charts and additionally her music has also been featured on television shows and movies as well. Some of her hits include music albums Tak Mampu Lupa, Mimpi, Jogja Dan Kenangan, Happiness, I love Mama N Papa, and many more.
Apart from that she has also collaborated with major Indonesian musicians such as Audy and Raisa. She has even performed at numerous festivals in her home country and as well as outside her home country. Some of them are the Java Jazz Festival and the Singapore Mosaic Music Festival.
She has been nominated for several notable awards throughout her singing career. In the year 2019, the youngster was awarded Best Vocal Performance at the Anugerah Musik Indonesia Awards.
Putri Ariani Golden Buzzer Performance Tonight on America's Got Talent
Putri's performance during her Golden Buzzer performance last episode was simply amazing. Her soulful performance left everybody amazed and surprised at the same time.
Judges were shocked when they learned that Putri is even able to develop her original songs as well apart from playing instruments like piano which is quite difficult for a visually impaired person. Simon Cowell wanted her to receive the Golden Buzzer and it was him who pressed the button at the end of her performance.
About Her Blindness
Putri Ariani was born blind. However, even though it was supposed to be a major disability for most people, Putri felt nothing about it but felt inspired to move forward and achieve her dreams.
She believes that she is capable of doing great things in her life and we only hope that she achieves all that she wishes for. She has even talked at TedX as well.
Famous Albums & Singles by Putri Ariani
Early Appearances of Putri Ariani (AGT) On Other Competitions
Won Indonesia's Got Talent in 2014
Collaborated with major Indonesian musicians such as Audy and Raisa.
Performed at numerous festivals in Indonesia and internationally as well
Performed at the Java Jazz Festival and the Singapore Mosaic Music Festival
Putri Ariana's Net Worth
Putri Ariani's estimated net worth falls within the range of $200,000 to $250,000. She generates income through various streams, including song sales, royalties from streaming, live performances, advertisements, sponsorships, and other avenues. As of 2023, she is enjoying a substantial income.
Additionally, Putri Ariani is known for her charitable contributions. She reportedly allocates a portion of her earnings to support organizations dedicated to assisting individuals with disabilities.
Here's a breakdown of her estimated net worth over the years:
Putri Ariani's Net Worth in 2022: Approximately $250,000
Putri Ariani's Net Worth in 2023: Approximately $300,000
Putri Ariani's Net Worth in 2024: To Be Announced (TBA)
Putri's income mainly comes from the work that she has created. She is active on TikTok and other social media platforms as well. Her net worth is being under review. If she is able to win this season of AGT then it will give her the opportunity to win a huge amount of money which will only boost her singing career.
Reach Putri Ariani on Social Media
Putri Ariani Social Media