Something quite extraordinary took place in the blind auditions of The Voice Australia. A father and daughter (Shanae Watson) from country Victoria have stolen the show on The Voice Australia. It featured an epic family surprise which no one was expecting not even the superstar coaches of the show.
Table of Contents
Shanae Watson Age, Bio & Wiki
One would not believe but, this incident on the blind auditions of The Voice Australia is making news everywhere. A 53-year-old father's audition came stepped up, before his 21-year-old daughter Shanae Watson. This was not an accidental audition but, it was intentional and there was a heart-touching incident behind it.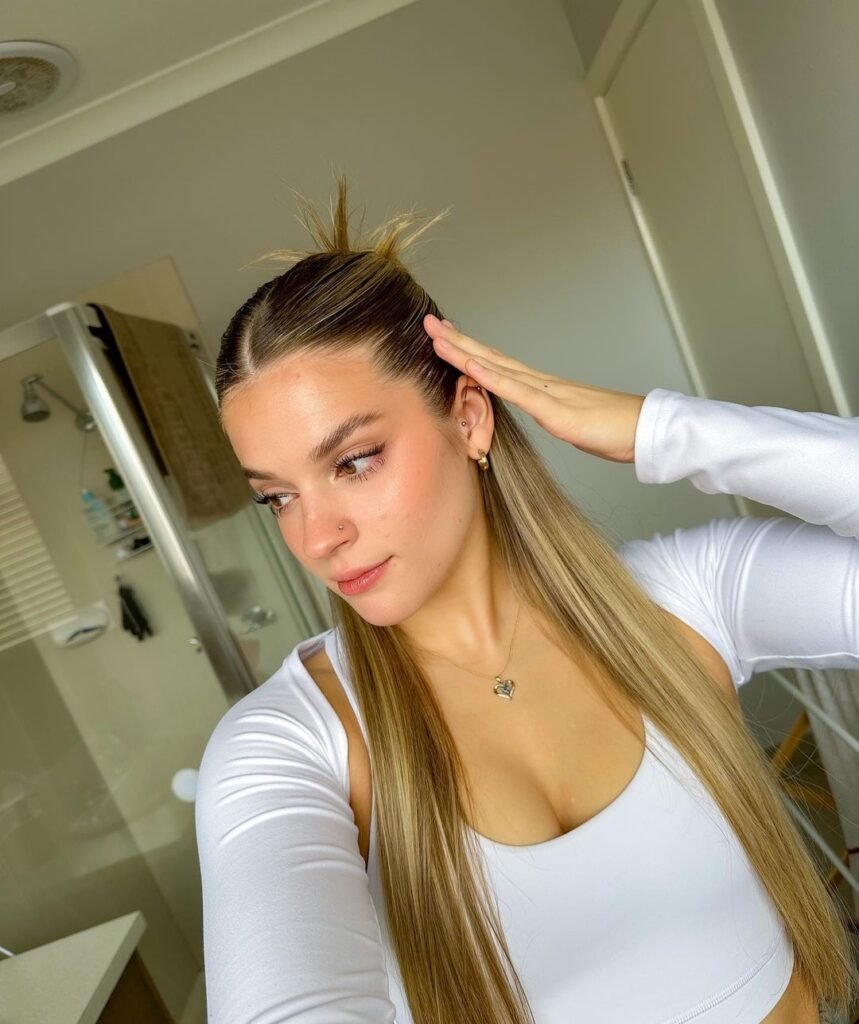 A 53-year-old Postman from Victoria gave a red-hot crack audition to the crowd. But, he failed to score a single chair turn. Then something very interesting incident took place which we will talk about later in the article.
Chris Watson's Emotional Performance
Judges might not have appreciated Chris Watson's singing performance but, the responsibility he took for his daughter Shanae Watson was something that moved the whole audience. Chris came onto the stage with his true-to-80s-original song "I Wish That I Had Jesse's Girl." While singing we could see the whole audience dancing and singing along with Chris Watson's "I Wish That I Had Jesse's Girl."
Upon not receiving any chair turns, the judges asked for a short introduction from Chris. When he was asked by Sebastian, "Why Jesse's Girl?" Chris answered to this as "That's one of the favorites." Chris also added, "Back in the 80s it was a huge blue light disco era." Guy Sebastian then gave a reason why he did not get a chair turn because, on a stage like The Voice, it's all about figuring out an arrangement and stuff that highlight your voice.
After this comment, Chris revealed,
My daughter's a great singer and she got a little bit downs on the dumps.
So, Shanae Watson's father started practicing at home after getting all the required equipment. It was Guy Sebastian who asked, "Is she good?", Chris said, "She's bloody good." The judges were not supposed to see the singer even before they performed.
When Guy asked, "Would you actually give it a try?" Shanae Watson (daughter) immediately said yes. This was something that happened for the very first time in the history of The Voice Australia. Sonia then asked her higher authorities upstairs about this situation and she soon got approval.
Sonia also said that she would not be allowed to perform immediately but, after a few performances so that the judges do not understand.
Shanae Watson's Performance & Reward from Coaches
After a few outstanding blind auditions on the show, it was time for Shanae Watson to come up and give her audition. Obviously, all the coaches were unaware of her appearance time and then Shanae came into the stage.
Shanae picked one of the greatest songs of the decade, "Chandelier" by Sia for her blind auditions. Singers will agree to the fact that it is one of the most difficult songs to sing. While her auditions, her family were upfront just looking at her and the judges were unaware of what was going to happen next.
Guy Sebastian during the audition was saying "Brought back the chorus." The first one to chair turn was Jason Derulo, who immediately stood up and started cheering. He was followed by Guy Sebastian, then Rita Ora, and Jessica Mauboy. By then, her father was already in tears and all the coaches were looking at him.
Guy commented saying "My gosh, that was worth doing." He also revealed that she had sung the verse greatly. The chorus she sang was very hard to sing and all the coaches agreed to this fact and that is when they started turning their chairs.
On Which Team is Shanae Watson Is?
After the blind audition was over it was time for Shanae Watson to pick her coach. When the time came to pick her coach, Shanae seemed to be slightly confused about it. But, her father from the sideline screamed, "You Know." 
She then did not waste any time and said "I think I'm going with Guy." Yes, she went to Guy Sebastian's team last night and was very emotional.
Sunrise Reaction for the Voice audition of Shanae Watson
Shanae Watson's Bio
Shanae is an Australian singer from Victoria. She is just 21 years old and grew up listening to her father sing. She was inspired by her father and chose to participate in The Voice Australia season 12.
She completed her primary education at Whittlesea Primary School also, she joined its choir group as well. Shanae continued her singing passion through to Whittlesea Secondary College. She sang in assemblies and productions.
Chris Watson's Bio
Chris Watson is the father of Shanae Watson. He and his family reside in Victoria, from a small town, Whittlesea. He is a 53-year-old postman from that small town. He joined The Voice season 12 as a contestant but, not to win the show instead to inspire his daughter who was through lots of ups and downs.
Fan's Frequently Asked Questions for Shanae Watson
How old is Shanae Watson?
As of August 2023, Shanae Watson is 21 Years old.